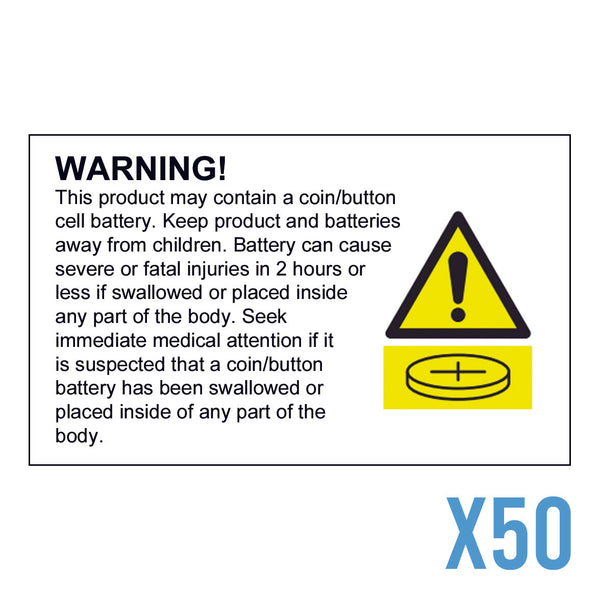 50 x Battery Warning Compliance Sticker Labels
In stock
WARNINGSTICKER-50
Remote Pro
50 x Battery Warning Sticker Labels

Due to current battery legislation, warnings must be affix to any product sold to a customer containing a button battery.
Specifications
Size: 70mm x 30mm
Gloss Coated
Either on rolls or sheets
Would like to print your own? Please click the button below to download press ready files for printing for free.
Download Print Files