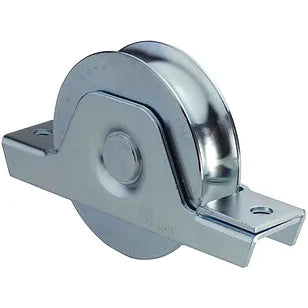 Sliding Gate Fitting - Recessed 90 mm High Clearance Wheel
In stock
DRMD300550HC
Remote Pro
Recessed wheels sit hidden within the gate's frame making a neat finish on any gate.
Range includes hi-clearance model used to raise the gate height. Used on uneven surfaces to avoid the gate hitting the track as it operates.
90mm dia. Hi-clearance, rated 300kg ea.

Made in Italy by Comunello.