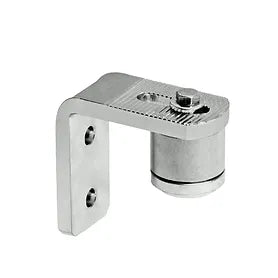 Swing Gate Fitting - Upper Hinge, Bearing, L Bracket, 200Kg Max
In stock
DRMD86L-P
Remote Pro
Rated from 200kg to 500 kg when used with the matching hinge (pair with 87L-P Hinge). The strength of bearing hinges comes from the steel tapered thrust bearing fitted.
Bearing hinges provide superior performance and handle large weight loads making them more reliable and longer-lasting. 

Made in Italy by Comunello.