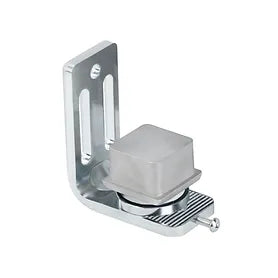 Swing Gate Fitting - Bottom Bearing Hinge To Suit 40mm Shs. Steel
In stock
DRMD87L-40-ST
Remote Pro
Insert hinges for steel gate frames are rated from 150 to 500kg.

Adjustable hinge for square tubular gate frames with heavy duty bearing action. The design allows adjustment after installation. They use a steel bracket with an steel insert for steel gate frames.
Bottom hinge. 40x40 steel frame

Sold separately as top and bottom.         
                           
Made in Italy by Comunello.