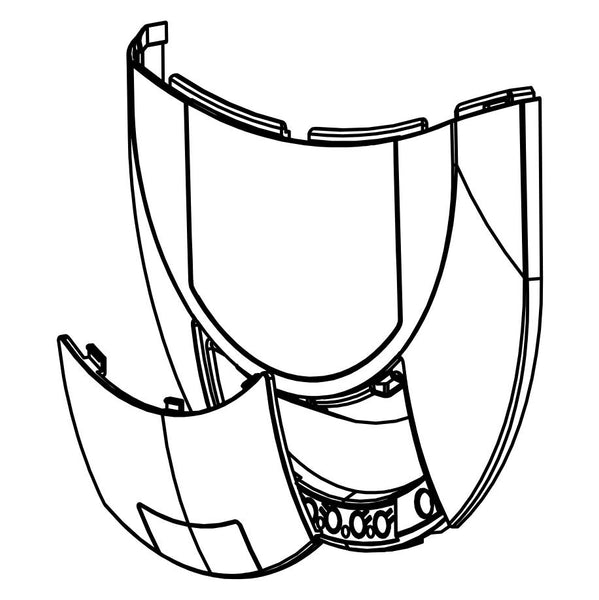 Genuine Merlin Front Lower Housing Assembly SilentDrive Pro (MR855EVO)
Important safety information is contained in the product installation and operation instruction manual. Please read the manual thoroughly before proceeding with any service work.
Please Note: All spare parts must be replaced by a qualified garage/gate service  technician.
Please Note: All spare parts are ordered directly from the manufacturer and will generally dispatch from our warehouse within 2-10 business days.