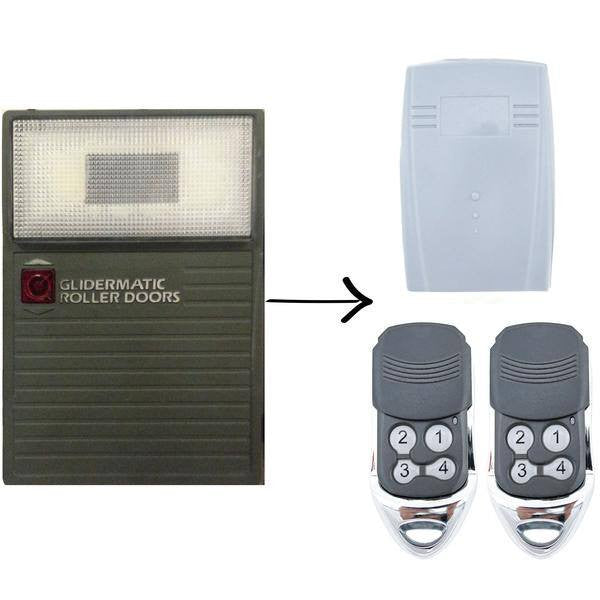 In stock
RPR100-B
Remote Pro®
The product that you will receive is the item that is being pointed to by the arrows which is an aftermarket compatible remote.
Unfortunately the original remotes for this motor are obsolete and no longer in production. This upgrade kit is the most affordable option. This kit is DIY and easy to install. Simply plug in the 3 wires to your motor and program the remotes and you are ready to go.
This kit includes two remotes and additional remotes can be purchased for $15 each by clicking here. 
Please note your control box must look identical and be the same colour. It will not work with cream coloured boxes.

Download Instructions
Kit Includes:
1 x Upgrade Receiver
2 x Remotes
Disclaimer:
Remote Pro distributes remote controls which are compatible with the door or garage motors and receivers produced by other manufacturers, and which are substitutes for remote controls produced by those manufacturers. Except where a product is expressly stated to be a "genuine" remote, our remote controls are not produced by, and are not authorised, endorsed or approved by these other manufacturers.