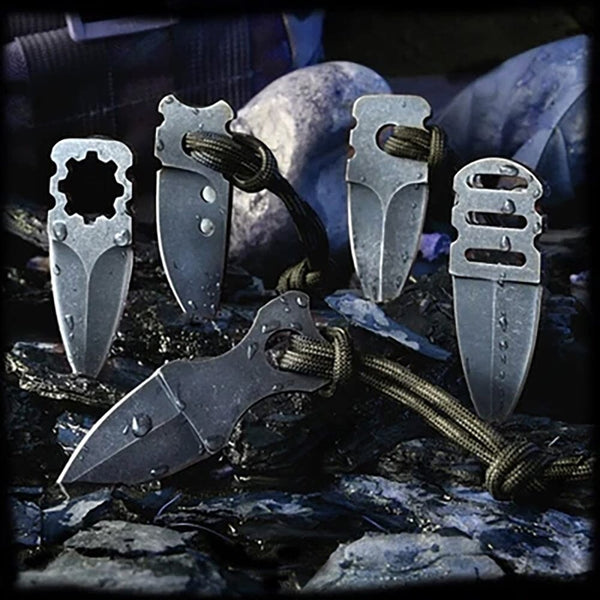 Sparrows Halo Point Jungle Head
In stock
SPJSET062
Sparrows
We first developed 3 of these points in a limited production run and offered a few for public sale.
Due to their popularity and some new equipment we have not only added them permanently we have expanded the line up to five different designs.
The Two new editions are on the far The Left Gear Head point and far The Right Step Head Point.
The overall designs are small and Sharp, the HALO points are built to be pinched with your fingers or tied onto an object. With a mix of holes and notches you have a number of different ways that you can grip or latch these pointy little thorns. The small design lets you covertly carry and store them.
Small survival tins, Behind a belt buckle, tongue of your boot ... the options are endless
Available in Singles 
#1 Gear Head
#5 Hour Point
SPECS
Average a length of 2.5 inches
Made out of 440C Steel
Black Stone Wash
Bit of Paracord
Sharp
MADE IN THE USA